I am EXHILARATED!  This Friday I am off to Paris to fulfill one of my life-long dreams of seeing the Nike of Samothrace in person!  Then I will take a train to Amsterdam to return as their Artist in Residence….
My full character, crown and all….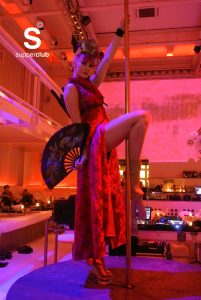 As a supperclub performer, I will be showcasing my act during the 5-course dinner that our guests indulge in as they relax and recline on the trademark supperclub beds.  It's a glorious experience of leisure, luxury and fine art entertainment.  The best part about all of it for me is that the audience members are always of global backgrounds, making my art accessible to people from around the world.  It's always a thrill and I can't wait to be on the supperclub stage once again!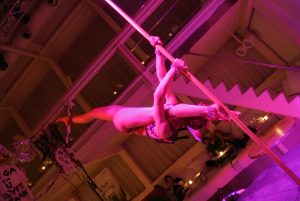 Oh!  If you're a Bay Area local, you can catch me at the SF Circus Center Cabaret on November 18th and 19th.  Come enjoy our Wild West Themed show!
Also, did I mention that my aerial partner Alayna and I *rocked it* at the SF Aerial Festival??  Here's a little snap shot for you:))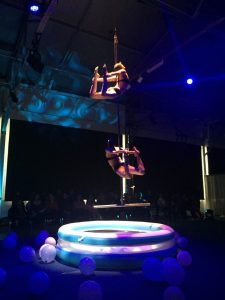 I hope you're enjoying a fantastic fall season already:))))) xoxoxoxoxoxo Featherpistol